Subscribe to Stay Informed
Back to News
50 Stories for 50 Years
Posted 07/26/21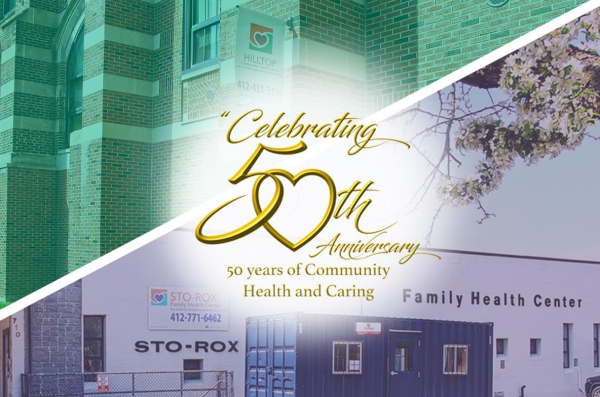 PLEASE HELP US CELEBRATE!
The Sto-Rox Neighborhood Health Council, Inc. is celebrating fifty years of service to the Sto-Rox and Hilltop communities! From a tiny staff of three in 1971 to more than 40 in 2021, we have provided transformational health care to thousands of people of all ages and backgrounds here in our neighborhoods.
YOUR STORY IS OUR STORY: 50 stories for 50 years!
Please take a moment to reflect on your experiences with the Health Center through the years:
What impact has the Health Center had on your life?
What are your memories of special moments and the providers and staff who have made a difference in your life and the lives of family members?
How many generations of your family members have been a part of the Sto-Rox family?
Why did you choose the Sto-Rox Family Center for your health care needs?
Share your story celebrating our 50 years and you will be entered into our $50 raffle. Each story is a chance to win the $50 prize.
---
There are many different ways to share your story:
Mail or drop off your story at one of our health center locations:
---
Your stories will be highlighted on social media as well as our website as a part of our ongoing tribute to our 50th anniversary throughout the next several months! You are welcome to include your name, but you may also remain anonymous, if you wish.
Share your story and enter the raffle today! The selected prize winner will be announced on September 30, 2021.